Hi! This is my first post and I am trying to make a bracelet using an existing bracelet that I own as inspiration. The bracelet that I own was purchased from a street vendor in NYC, and it's made from cheap materials as opposed to be something that was home made, so I gather that there must be some location where I can find the equipment that I need.
First, the most difficult part is the spacer bar. It has 10 holes, and a ring for the clasp (see photos) plus bars in the middle, meant to support the beads.
[let me help out a little with your photo links - JewelryMaking Editor]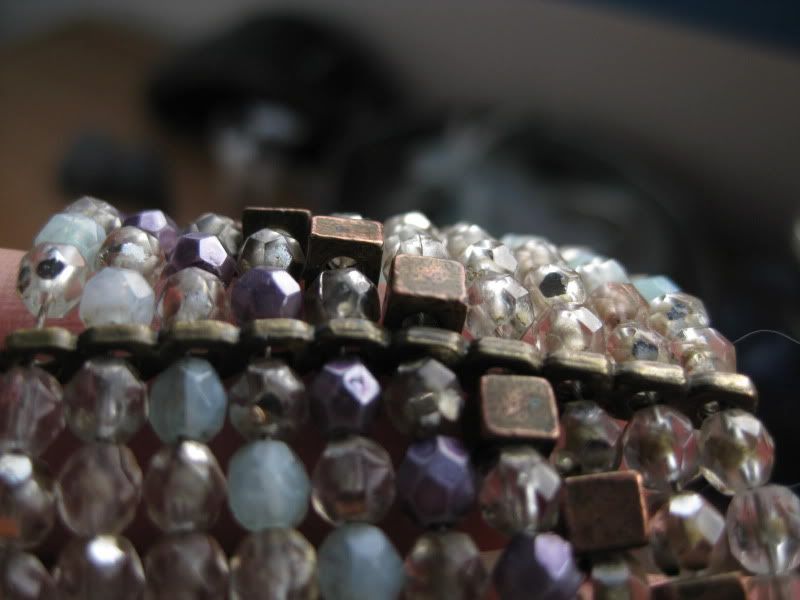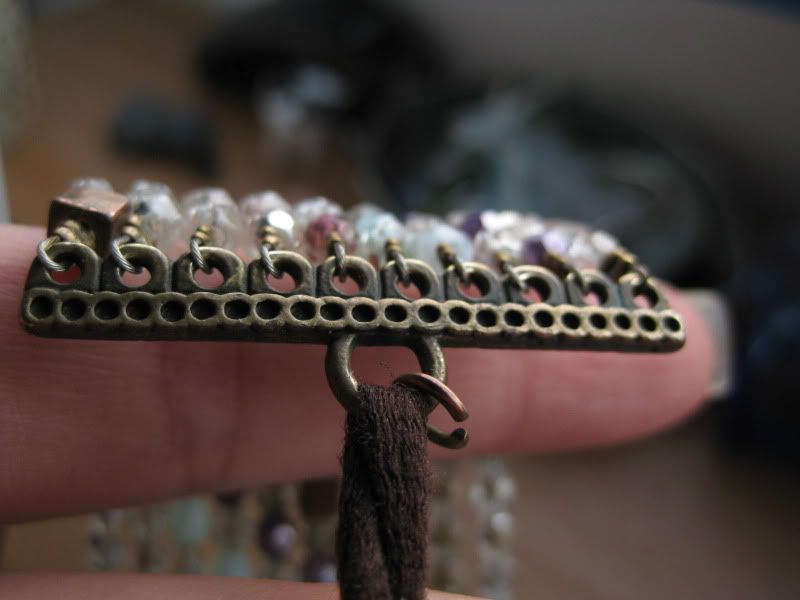 I've looked all over the internet for a spacer that has this many holes and is reasonably attractive but I've had no luck.
I've found these, which are gorgeous, but REALLY expensive:
nina designs
Any help or suggestions would be appreciated.